The Great Wall of Vagina? No… no I'm afraid that's not right. What they've created is a Great Wall of Vulvae. But that doesn't sound quite as cute – I guess. I get it though, it's a pun on The Great Wall of China. But still, if this project is meant to educate people about the diversity of vulvae then they should at least be using the right word.  Don't ya think?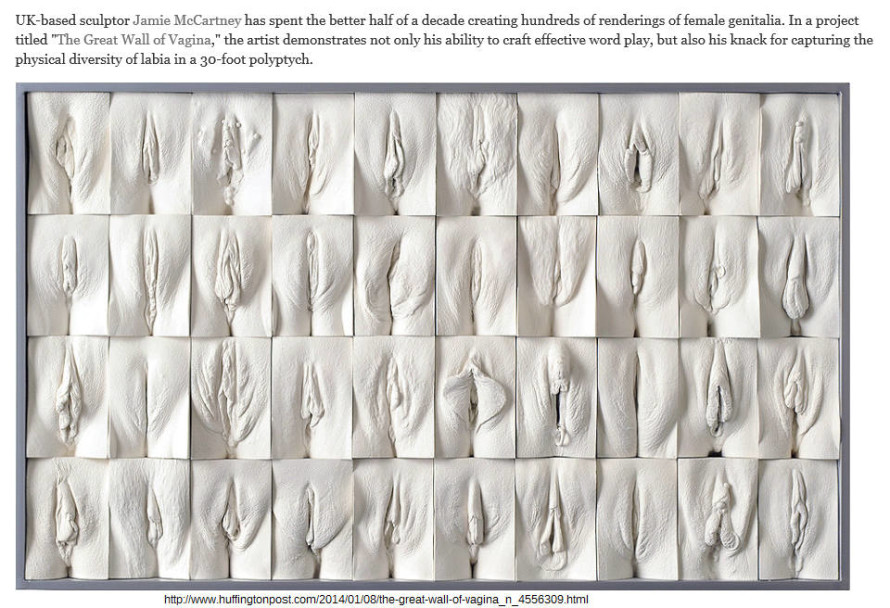 They are unfortunately, perpetuating the misinformation that a vulva is actually called a vagina – making it more common and acceptable. This makes it ever more difficult to convince people that the word that's being used everywhere is wrong.
At it's core, I like this project. It helps to normalize the fact that vulvae come in an endless array of shapes and sizes. Perhaps enlightening some that not all vulvae look like the porn star standard.
So many folks with vulvae have a negative view of how theirs look. And I'm here to tell you, no matter what your vulva looks like…. it's OK! I think The Great Wall of (ahem) Vagina, is a step in the right direction. I just wish they would have used the correct term. At least then they would be educating folks about the right terminology, while displaying the diversity of vulvae.